Brandon May
September 08, 2017
image">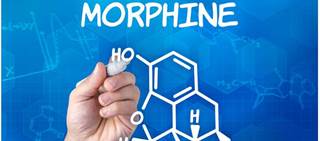 The researchers found that physical manipulation "does not defeat the ER mechanism of morphine MorphaBond ER."
The following article features coverage from PAINWeek 2017 in Las Vegas, Nevada. Click here to read more of MPR's conference coverage.
LAS VEGAS — Administration of abuse-deterrent formulations of immediate-release (IR) oxycodone and extended-release (ER) morphine leads to slower and lower absorption rates in nondependent recreational drug users compared with standard oxycodone and morphine formulations, according to study findings presented by Lynn Webster, MD, vice president of PRA Health Sciences, Salt Lake City, Utah, and colleagues at PAINWeek 2017.1,2
Abuse of oxycodone and opioid medications represents a serious public health threat that has yet to show signs of waning.3 Physical manipulation of IR oxycodone and ER morphine is a common practice among individuals who abuse these drugs.4 Manipulations, such as crushing, increase bioavailability and alter absorption characteristics.
Oxycodone ARIR (RoxyBond) and morphine ARER (MorphaBond ER), both manufactured by Daiichi Sankyo, Inc. (Basking Ridge, NJ) are IR and ER formulations, respectively, consisting of numerous overlapping barriers that prevent the ability to manipulate the drug, a design that aims to reduce drug abuse.
The researchers presented 2 posters of studies in which they examined the effects of 66mg intact oral morphine ARER, 60mg crushed intranasal morphine ARER, 60mg crushed intranasal morphine ER, 30mg intact oral oxycodone ARIR, 30mg crushed intranasal oxycodone ARIR, and 30mg crushed intranasal IR oxycodone or placebo among nondependent recreational opioid users.
In the oxycodone ARIR study, a mean maximum observed plasma concentration (Cmax) of 42.7 ng/mL was observed in the intranasal oxycodone ARIR group compared with 58.4 ng/mL in the intact oxycodone ARER and 56.5 ng/mL in the intranasal IR oxycodone groups.
Morphine ARER showed similar findings: a mean Cmax of 26.2 and 18.6 ng/mL was observed in the intranasal and oral morphine ARER groups, respectively, compared with a mean Cmax of 49.5 ng/mL in the intranasal morphine ER group.
According to the authors, physical manipulation "does not defeat the ER mechanism of morphine ARER." In addition, the study authors note that the specialized crushed oxycodone ARIR contributed to lower and slower absorption of oxycodone compared with IR oxycodone, suggesting "the physicochemical characteristics of oxycodone ARIR successfully limit absorption of oxycodone via the intranasal route."
Read more of MPR's coverage of PAINWeek 2017 by visiting the conference page.
Reference
Scroll down to see the next article

Visit link:
Efficacy of Abuse-Deterrent Morphine, Oxycodone Assessed – Monthly Prescribing Reference…